What is a website SEO audit and why do I need one?
Audits help you identify areas that need improvement in your website and highlight items needing address. A website audit is an important step for any business with an online presence. By identifying and correcting any issues with your website, you can reduce bounce rates, increase conversions, and gain Google's trust.
There are a number of different factors that go into a website audit, including SEO, page speed, usability, and technical review. Conducting an audit can help you identify areas where your website could use improvement. It can be a time-consuming process, but the results are well worth it.
If you're looking for a more comprehensive audit, consider purchasing an SEO audit. We can help you identify and correct any SEO issues your website may have, helping you improve your ranking on search engines and increasing traffic to your site.
One of the most important things you can do for your website is to audit it regularly. We recommend an audit before (find issues to solve and set baseline scores), after a redesign (to be sure you caught everything), plus semi-annual or quarterly audits to catch ongoing user-created or technical issues that appear.
There are a number of different tools and methods you can use for auditing your website. Our preferred tool is SiteBulb which is run by our expert SEO team members. The most important thing to be aware of if running your own audit is to understand the difference between an SEO consideration and a design or business consideration. The two don't always agree.
Some common areas to audit include the following:
Website design, content organization
Website navigation and usability
Web page content optimization
Page titles and meta descriptions
Links and anchor text
Images and alt text
Robots.txt and sitemaps
Website speed and performance
Security and malware detection
Website development and coding
When auditing your website, be sure to check each of these areas and make informed corrections. Often, just making small tweaks can have a big impact on your website's performance.
Flow Audit (Journey mapping)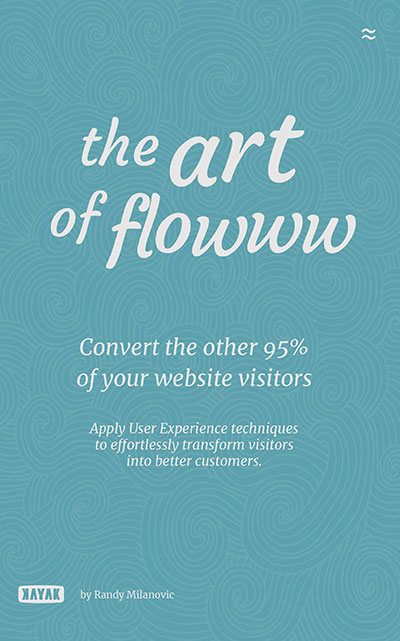 Journey mapping is a process used to understand the different touchpoints a customer has with a brand, in order to improve the overall experience. By creating a journey map, businesses can see where there are gaps or opportunities for improvement in the customer experience. Journey mapping can be used for both digital and physical experiences.
A digital journey map is a visualization of how a user interacts with your website. We call it flow. It can help you identify pain points and areas where users are getting lost or confused. This information can help you improve your website's usability and increase your conversion rate because removing barriers help visitors read more. A nice side effect of more consumption of your content is that you begin earning their trust.
An often-overlooked aspect of website visitor behavior is an understanding of visitor intent. Contrary to what many believe, not everyone visiting your website is there to buy (or sign up or try your app, etc). The vast majority, some 95% on average as just there to check things out. They are researchers, exploring your website.
Researchers are routinely overlooked because they are not buying. It's a shame really because happy researchers are impactful influencers. They hold significant power when making recommendations and referrals, be it to friends and colleagues, or supervisors. Researchers are why website content exists.
User Experience Audit (UX)
User experience audit is the process of assessing a website's design and functionality in order to identify areas that can be improved. The goal of a user experience audit is to make sure that the website is easy to use.
There are many different factors that can be considered when conducting a user experience audit. Some of the most important factors include navigation, layout, content, and design. By taking the time to assess these areas, you can identify potential improvements that can be made to improve the overall experience for visitors.
Auditing your website's user experience is an important part of maintaining a successful website. Our team of content and SEO experts has many years of experience creating winning content. They offer you a fast track to better content, better content organization, and professional-level optimization.
SEO Audits by KAYAK offers a hassle-free solution for businesses who want to improve their website without spending hours researching and correcting errors themselves. Our team of experienced professionals will thoroughly audit your website and provide a detailed report of all the corrections that need to be made. Reach out. You'll be glad you did.