Working the Grey areas of Search Visibility
Recently, I found myself in the midst of an online debate about the search engine optimization value of GooglePlus content. Some of my colleagues insisted links from the platform worked their way into Google's algorithm and content; others were adamant that G+ listings – and perhaps all social content – were irrelevant from a pure SEO and ranking standpoint.
While my own position is that social activity boosts search visibility (plus reach, branding, and awareness), I find the whole discussion to be a little bit beside the point. My sense is the way a lot of marketers (and even a few industry pros) look at the grey areas of search visibility and get a lot wrong.
To help you understand why I feel this way, and perhaps bring more traffic to your website in the long run, here are some things I hope you'll consider…
Google is Always Ahead of the Curve
Anyone outside of Google's circle who claims to know exactly how search rankings are calculated is either lying or just kidding themselves. Granted, we have some very good ideas that originate from the company's spokespersons and years of observation and testing. However, Google's algorithm is always changing in major and minor ways. Their engineers keep making tweaks and are forever experimenting.
The point of all those adjustments is to find the best way to aggregate everything that's on the web and present quality results to searchers. Given that billions of new pieces of content are being generated every day in the form of social posts, web pages, tools, and even profiles, it's fair to assume that the world's leading search minds are thinking about how to integrate that material into their searchable format.
In other words, it's impossible to know exactly what Google is counting because we aren't privy to their algo. And in fact, even if we did know something today, that wouldn't necessarily remain accurate later.
What Doesn't Count Today Might Tomorrow
Let's assume for a moment that I'm wrong and that social content doesn't factor into Google's algorithm. That doesn't mean it won't at some point in the future. I would go as far as saying it's a virtual certainty that search and social media will have to keep coming together in new ways going forward. Google already indexes many tweets. What are they accessing but not telling us?
So, even if you take it as a given that G+ profiles (or LinkedIn content, Facebook business pages, etc.) can't help you with search engine optimization at the moment, that doesn't mean you should count on never needing those at all. At some point, these factors are bound to figure more prominently into the mix. At that point, wouldn't you rather be an established marketer with a strong following than one who is simply trying to catch up to everyone else?
Predicting the future of search engine optimization or any other part of inbound marketing is never easy or reliable. But, with so much of the Internet being dominated by social media, it's not that big of a leap to suggest marketers should take advantage of every avenue they can.
Online Success Leads to Even More Online Success
In a way, I think the whole point about social and search engine optimization is somewhat irrelevant. It's similar to the argument about how much hosting affects search position. In the end, you should have a strong social presence and a good hosting package because they make your website and company stronger. The SEO benefits are just positive side effects.
When you are an established presence on social media, there is a whole new way for customers to find you, review your company and products, and refer you to their friends and colleagues. It's also true that a strong social presence can lead to more Google searches for your business and brand awareness for your organization. Those things have value in their own right, irrespective of whatever Google does or prefers.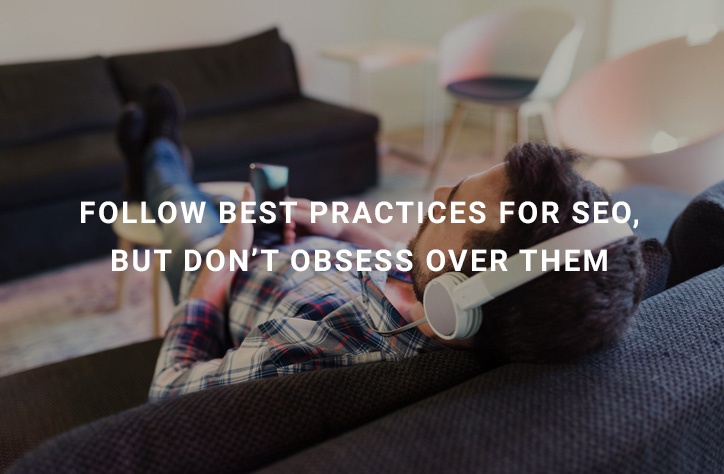 Building effective sales funnels is all about visibility, credibility, and value positioning. Success in one area of that endeavour – whether it's email, social, SEO, PPC, or something else – just makes everything else a little bit easier. One win leads to another until they cumulatively help you build a position that's at the top of your market or industry.
Follow Best Practices for SEO, But Don't Obsess Over Them
If you're serious about search visibility and inbound marketing, then it doesn't necessarily matter exactly how, or how much, social posting fits into Google's search algorithm. Instead, what matters is staying one step ahead of your competitors and giving yourself every possible advantage. If there is a targeted, inexpensive, and effective way to reach buyers you should take it.
Whether that adds something small to your search optimization score not is beside the point. Working the grey areas may or may not help you to improve your position on Google, but it's going to mean good things for your business in the long run.